Sorry guys, still learning to post pictures been a while. These are just a few older pictures I have on the cell phone as it is too damn cold to take anything after car was repainted. First picture is the first time I went to the track with a buddys 392 SS challenger. Sorry for crappy quality!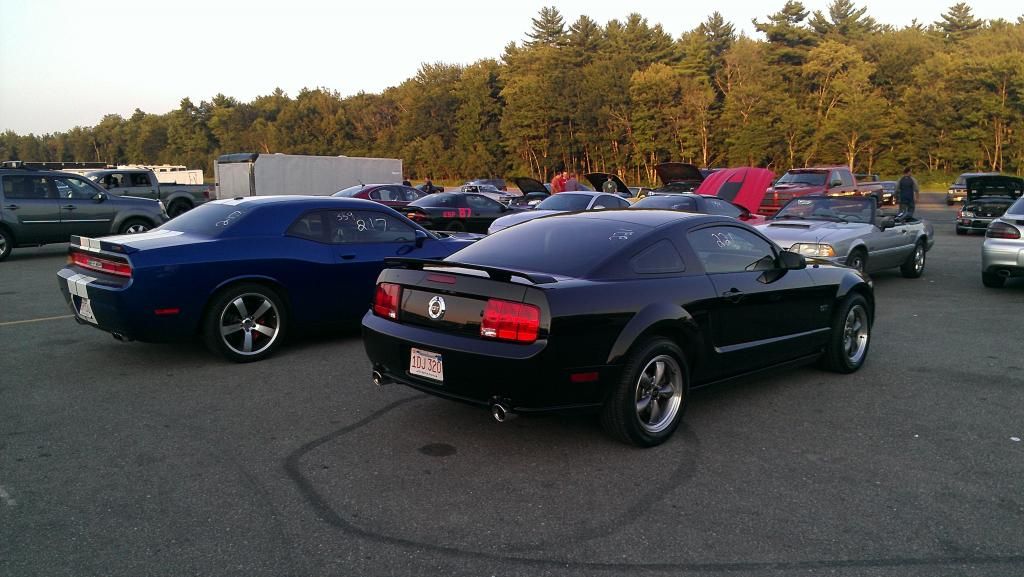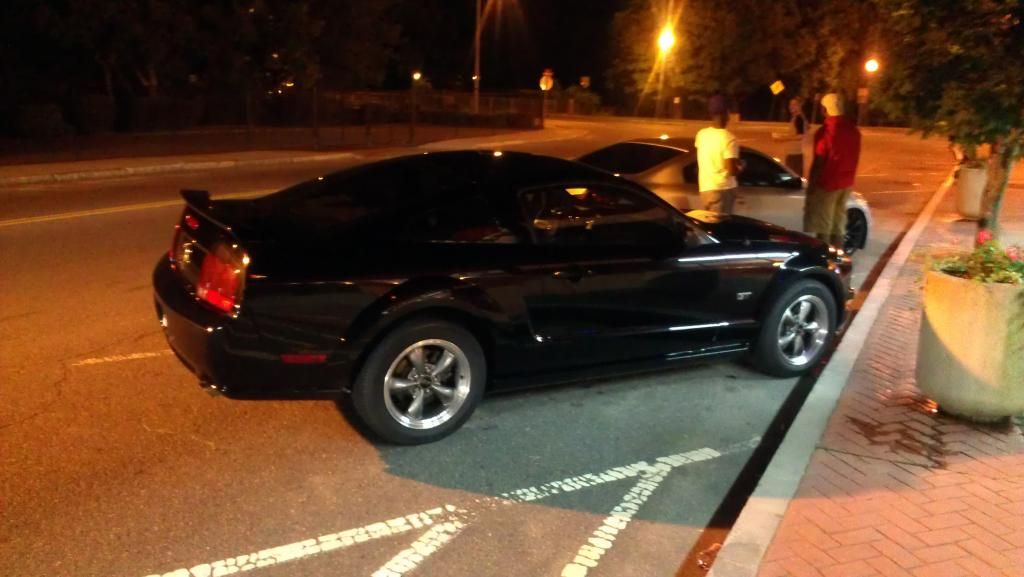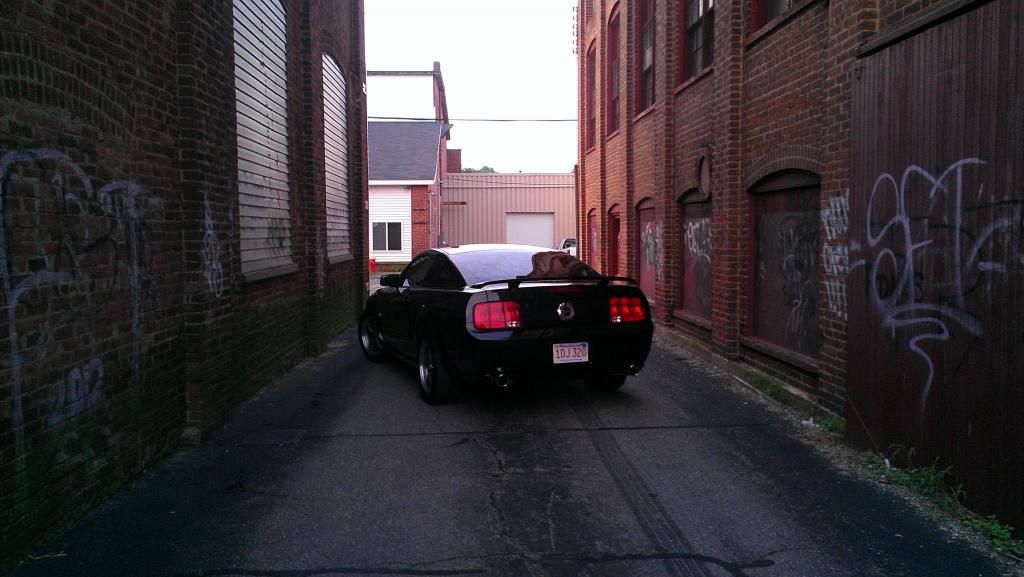 More details on the car if you guys are interested. Bought back in April, completely stock from a nice older guy who had owned it since new. 2006 Premium GT 5 speed. Since then, I added a Hurst short throw, magnaflow cat back, O/R h pipe, bullit rims, and tint. Planning on buying drag radials and another set of bullits for the track and intake/tune. First time ever at the track was the past August (absolutely addicting) Best of the night was a 13.89 at 101 with a 2.0x 60' which i was moderately happy with with it being my first time ever at the track. At the time mods were just the magnaflow catback.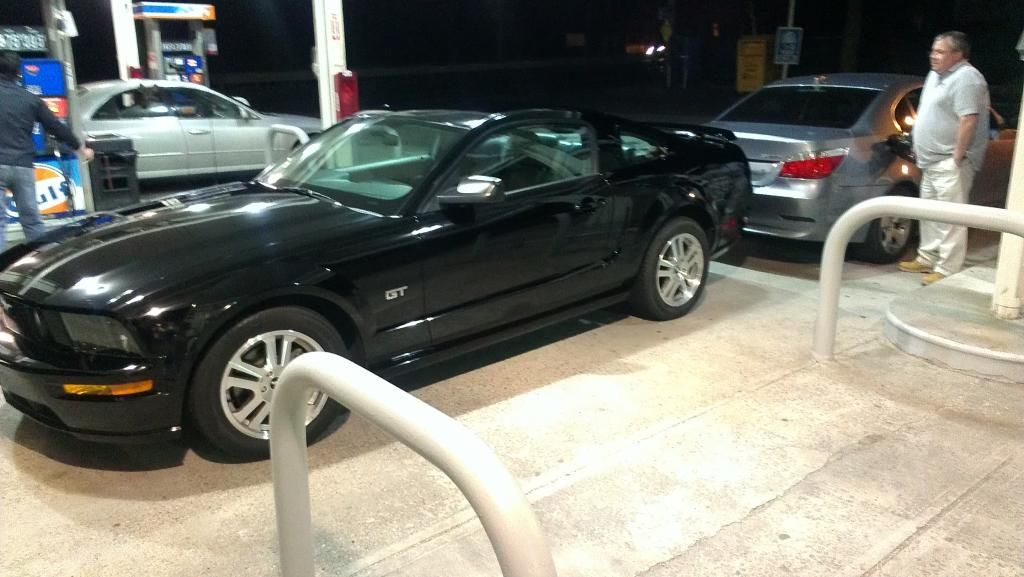 Car when I got it. God i hated those rims.